Article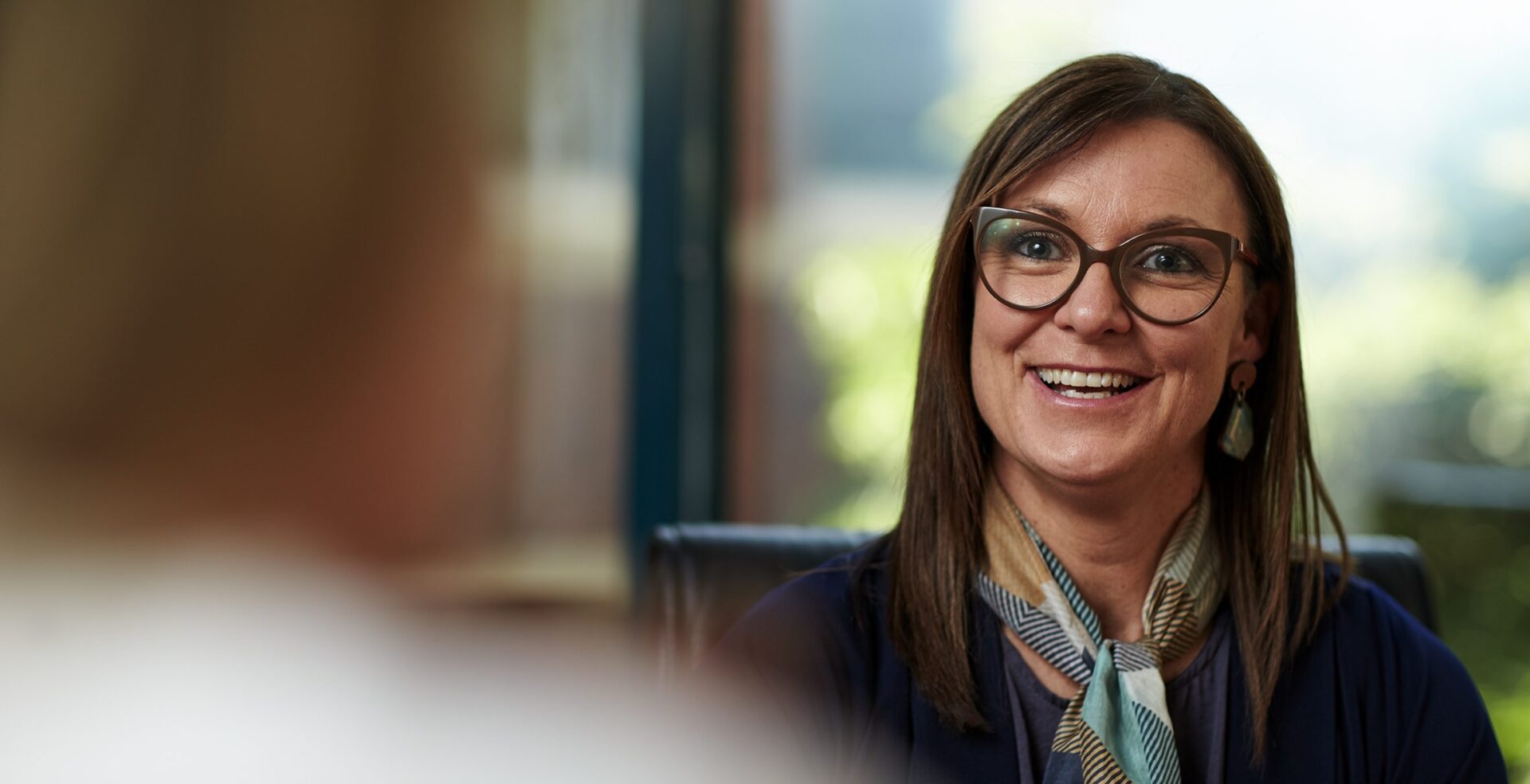 What Kearney Group's Jane Vanden Boom and the world's largest organism have in common.
Some thirteen thousand kilometres away lies the world's largest living organism. Tucked away in the Blue Mountains of Oregon, a single Honey Mushroom covers 2,385 acres of dense forest.
Testing of over 100 samples has shown that the organism is genetically identical across the kilometers – meaning, it's one, single life form and researchers have confirmed it's at least 2,400 years old, though it could be upwards of 8,650 years.
Known for its showy, glowing mushrooms (caused by bioluminescent bacteria), the Honey Mushroom's lesser known superpower is that the bulk of it lives unassumingly, a metre underground in the form of root-like mycelia.
From one end of this organism to the other, this intricate network connects every mushroom, every tree. It allows the Honey Mushroom to communicate across the kilometres, and coordinate itself (quite successfully) for a common purpose – its own survival and expansion.
But what on earth does a humongous fungus have to do with our very own Jane Vanden Boom, I hear you wonder.
Well, I sat down with our CEO, Paul Kearney, to get his read on the much-admired JVB.
"When you first meet Jane, her superpower is not immediately obvious," Paul says.
"She's bright and thoughtful and empathetic and always has your back. But most of all, Jane is a born connector – of people, processes and ideas," he continues.
He's quick to point out that even Jane's chosen word of the year – "Myco" – is a tip of her (mushroom) cap to her mycelium tendencies.
And like that great Honey Mushroom, Paul tells me that Jane quietly, steadily and without any fuss, has actively grown and shaped the ecosystem at Kearney Group.
If you're looking for her, Jane's likely to be found designing and cultivating our firm's "Commons" – specifically, ensuring that our intranet, resources and the shared knowledge base that underpins our multidisciplinary practice is accessible, governed and cared for by the collective. She's the glue in our operations, the tetherer-together-er of support functions behind our advice services. And, whether she's wrangling data or people, Jane is a proven, constant connector.
"She instinctively understands that below the surface of every great organism – and every great organisation and community – is connective tissue. And Jane has figured out that being that connective tissue allows her to have massive impact," Paul emphatically concludes.
But don't just take his word for it…
Introducing the connector of the people and process: Jane 'Myco' Vanden Boom.
Spotlight on: Jane Vanden Boom
Annie: So, Jane – what do you do at Kearney Group?
Jane: I love my role because of its diversity. In a single day I can support, organise, plan, design, influence, resolve, ignite, create and deliver – to and for, both clients and colleagues.
Whilst my position loosely started out as 'CEO Office Assistant', I now work across the business and lead different support / organisational functions – what we call the BoBs (or Backbone of the Business). I'm now formally the Manager of Business Networks & Commons – a role that's been actively carved out and moulded to fit my specific skills.
On a day-to-day level, I can be immersed in the detail one minute and contributing to leadership thinking and strategy implementation the next. It's fast moving and always different. I also act as an integral link between client experience and service delivery.
Working across the business and connecting with people builds a culture of togetherness and it ultimately contributes to and represents Kearney Group's core offering to clients – a truly integrated advice experience.
I love what I do and enjoy building networks, supporting others and creating shared information sources that allow our team and clients to thrive.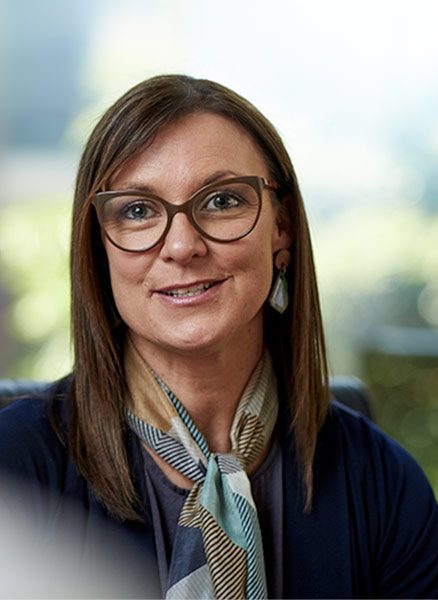 In a single day I can support, organise, plan, design, influence, resolve, ignite, create and deliver – to and for, both clients and colleagues.
Jane Vanden Boom
A: How did you come to be in your current role?
J: I studied Social Science / Information Management at the University of Melbourne. And, for many years, I sought roles only aligned to my areas of study – and I defined myself by the titles that came with them.
I later realised it was my strengths and abilities I brought to each role – not the role itself – that would define me.
My responsibilities ranged from systems analysis, digital design, project management, implementations, change management, website content, event coordination and communications. I've worked across government, corporate, education, health and small business environments. So why Finance? Well, why not?
Kearney Group offers an environment where my collection of skills can be shared and developed further in a culture that is a strong fit to my own values.
A: So what's it like to work for Kearney Group?
J: Kearney Group is a place of growth – as a whole person, not just professionally.
I am encouraged to think, question, try and learn. I have lots of opportunities to influence, contribute and grow.
The culture is considered and caring, backed by purpose – an environment I was enthusiastic to become a part of, despite being a profession I had yet to venture into.
In many ways, the people I work alongside and support have become my extended family. And, my eyes have been opened wider to the bigger picture; to the interconnectedness of finance, households, business, people, wellbeing, environment and community.
A: What's unexpected about your background?
J: I'm proud to say, I am one of 4 girls. If my father (Hawthorn Football Club great, Des Meagher) had a dollar for every time he received a sympathetic "sad, no footy player" when he mentioned his girls – our money pot would have been overflowing.
Having sisters taught me very early that your gender doesn't define your worth or dictate your future success, intelligence, compassion or sporting excellence. It taught me the importance of combining individuality with togetherness, embracing differences whilst maintaining strong connection through shared experiences.
Growing up in a big family of women, I learned the value of contribution, commitment, resilience and loyalty. I'm passionate about equality, diversity and supporting people who are positive in their outlook.
A: What are you known for? What drives you?
J: I am a loyal person who is driven by a sense of belonging, community and connection. My role at Kearney Group allows me to link my love of information and process, with people and connected engagement.
So my word for 2021 is Myco (as in, mycelium or fungi). It's a powerful reminder of the importance of interconnectivity and supporting networks; often hidden from view but vital to life and the success of ecosystems.
I know in a lot of organisations, people look down on support roles. But at Kearney Group, I'm able to raise awareness and elevate the work of our support networks and infrastructure, whilst also making my mark on the lives of clients. I get to be a central part of Kearney Group's integrated service delivery, without ever delivering a single piece of financial advice. There's great privilege, power and purpose that comes from digging into roles that are traditionally seen as 'only support' positions.
A: Tell me about a time where you failed and it helped you transform?
J: Well my first major role was with Victoria Police. I got to help coordinate some really fascinating projects, including the gun buy-back scheme and working on gun reforms after the Port Arthur Massacre.
I really enjoyed being part of the coordination and implementation of important state-wide and national programs and continued my interest by applying to become a police officer. But it wasn't to be. I passed all the fitness tests and the technical application. I even had a reference from the Chief Superintendent. Unfortunately, I didn't make it beyond the final interview process. It actually still stings when I think about it. I was definitely an achiever – involved in the community, in leadership positions and this was my first big career disappointment.
But I guess, it was also a moment that taught me that at the right organisation, I could blend my skills and interests in technology, process and projects, with my passion for working with people and for my community. While one role didn't go ahead, it opened up a world of possibilities which I'm still exploring today.
A: Where do you encounter new ideas or new ways of working?
J: Kearney Group leadership team (and Paul, specifically) regularly expose me to new books, ideas and fascinating podcasts.
My recent fascination in fungi and mycelium has led me to look more closely into learnings from the natural environment.
Currently on my shelf is Entangled Life: How Fungi Make Our Worlds, Change Our Minds & Shape Our Futures. Next on my list is Richard Power's The Overstory.
Looking for a team
to call your home.
Our award-winning team is a family of big-picture thinkers and creators. We're innovative, multi-disciplinary experts who draw on both left-brain data and right-brain instinct to yield winning insights; experts who truly get to know you – and your business; visionaries who keep one eye on the nitty gritty, and the other on the macro, long-term picture.
We're pioneers who come together to make numbers into wonders. Join our growing team.
View our vacancies