News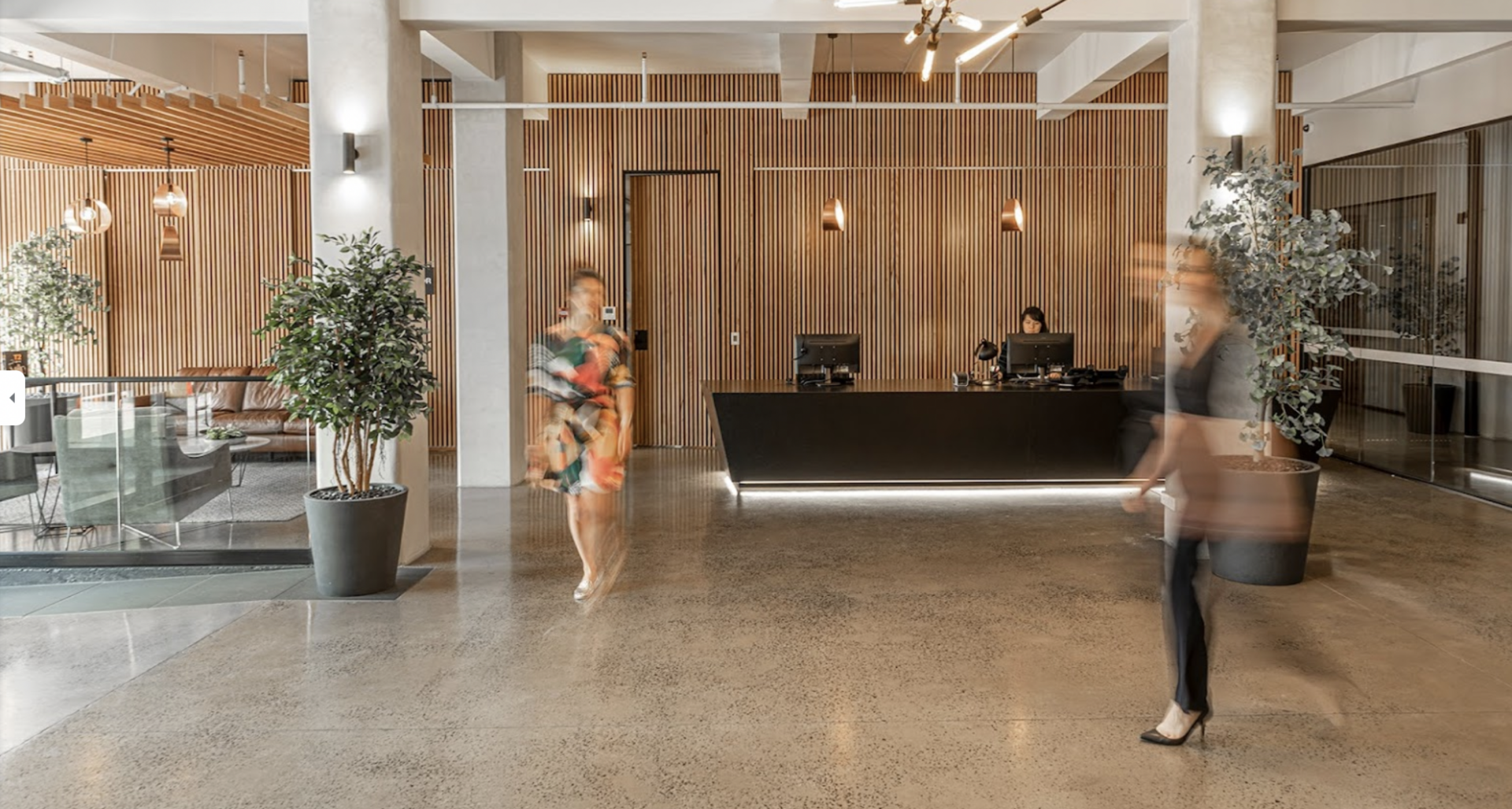 Kearney Group brings holistic financial advice to Fitzroy.
Kearney Group has moved, bringing our award-winning and truly integrated financial advice to Fitzroy.
"We're very pleased to be settled into our new home," says Paul Kearney, our founder and CEO. "After 15 years in Abbotsford's Skipping Girl Vinegar warehouse, we were ready for a change of scenery."
The firm has chosen Fitzroy's bustling Smith Street for its new location – noting its proximity to the CBD, its lively arts and creative scene, and some of the best architecture, food and drink that Melbourne has to offer.
"We're excited to be really amongst it again, especially after working from home for the last two years," Paul says. "After a lot of consideration and inspections, we've ultimately chosen to take out a suite in the United Co. building. We can't wait to bring our services – and our unique blend of art and science, logic and magic – to the community in Fitzroy."
From vinegar warehouse to historic shoe factory.
Leaving the Skipping Girl building meant saying goodbye to a Melbourne icon. So, finding a new place to call home meant looking off the beaten track a bit.
"Everyone knows Little Audrey," says Jen Purnell, the firm's People Partner, "so my brief was to find somewhere that could rival it; somewhere we could immerse into a tightly knit community, with great services and amenity for our team and visitors. We also wanted a great building and something a bit interesting. I'm really pleased because I think we found a gem."
Beginning life in the 1930s, United Co. was once the British United Shoe Machinery Company. In 2017, the building was resurrected and transformed from a dilapidated warehouse into a collaborative hub of dedicated office suites, shared workspaces and even an events venue… and now, our new home.
Where to find us.
You can now find us at:
Suite 137, 425 Smith Street
Fitzroy, VIC 3065
Our phone number and postal address remain the same.
Transport and parking.
The United Co. building is conveniently located on Smith Street, between Alexandra Parade and Johnson Street.
Public transport.
We are well serviced by the #86 tram, just a short walk from stop #20 Rose St/Smith St or stop #21 Alexandra Pde / Smith St.
Car parking.
There are a range of car parking options available to you during your visit.
See the map below for a few options. Toggle the legend in the top left and you'll see we've included metered and unmetered street parking, and private lots.
If you're planning to pay for parking in the City of Yarra, you can get on the front foot by registering with the PayStay app. PayStay allows you to pay for your parking with your mobile and sends you alerts when your meter is due to expire.
On arrival.
On arrival, please check in with the United Co. reception desk in the main lobby.
They will notify us that you have arrived and a member of our team will be down to escort you through to a meeting room.
COVIDSafe measures.
Kearney Group is working hard to keep you safe, and protect our team and our community, during your visit.
Our team members must be fully vaccinated to come into office. If you're meeting with us in person, you can be confident we've gathered proof of your adviser's vaccine status.
If you're unwell or suspect that you may have come into contact with someone who has COVID, please do not attend an in-person meeting with us. We are happy to reschedule or organise a video meeting if you are well enough to do so.
Click here to see the range of COVIDSafe measures currently in place at Kearney Group.
If you have any questions, concerns or require additional support or safety measures, we are happy to assist you. Just let us know what we can do help.
Business (not) as usual.
Coronavirus has changed the way we work. And, there's no sign of it going back to the way it was.
Where many professional and financial services firms have been quick to return their staff to office, Kearney Group has committed to supporting flexibility and hybrid arrangements for our team into the future.
"Through COVID, we've seen that our clients have been well supported and our people remain productive, even whilst working from home. Many of our team members have taken the opportunity to move closer to family, buy homes further afield and make a green change or sea change – so it's been very positive from a lifestyle perspective for our young team," says Jen Purnell.
Kearney Group's move into Fitzroy's United Co. building provides a more flexible environment and outstanding amenity, making it the perfect solution for this transitional period for the Group, Jen explains.
"It allows both our team and clients to reap the benefits of a world-class office, in an absolutely brilliant location, whilst we find our rhythm as a hybrid remote employer," she adds.
Bringing financial advice to Fitzroy and beyond.
Of course, the challenge of balancing remote work, with the need for collaboration and in-person connections remains.
"Financial advice is a deeply human relationship," Paul stresses.
"If you're collaborating with your Integrated Advice Team, trying to nut out the really personal aspects of your financial plan, or drilling into your business strategy, getting in a room together with your advisers can be really powerful."
In person, conversations can open up differently and the opportunity for serendipity abounds.
"We know people are time-poor, though," says Paul, and "the leading technologies we use have allowed us to provide seamless support throughout the pandemic."
So, whether your next meeting is in the flesh in Fitzroy or online, we're here and ready when you are.
We look forward to seeing you.
As Melbourne begins to emerge from our collective hibernation, we're looking forward to seeing you at our new office.
We're thrilled to bring our award-winning financial advice to Fitzroy and hope you'll stop by to see us soon.
In the meantime, you can keep up to date on our website and socials.
And, if there's anything we can do, don't hesitate to get in contact.