News
Kearney Group's Rob Moses named state finalist for MFAA Excellence Awards.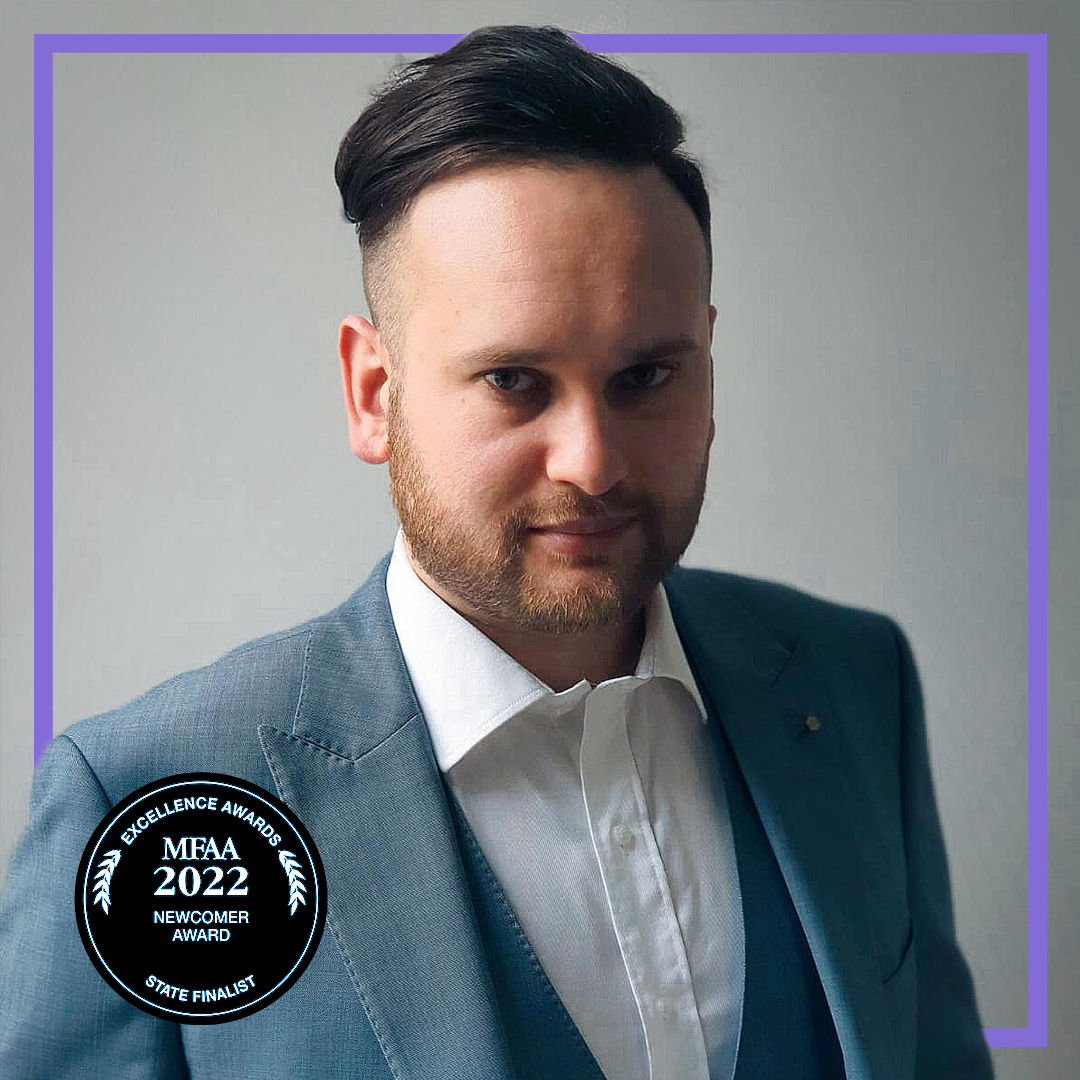 Kearney Group Strategic Lending's Rob Moses has been named finalist in the prestigious Mortgage & Finance Association of Australia (MFAA) State Excellence Awards.
The MFAA Excellence Awards recognise professionals who demonstrate exceptional client service, professionalism, ethics, growth and innovation.
"If you've worked with Rob, you'll know why he's a finalist," says Kearney Group CEO, Paul Kearney.
"He just leaves no stone unturned. When he says he'll find a way, he finds a way. Time and again, when our client needs him, Rob reliably delivers."
Making lending simple and pain-free for clients.
As a profession, lending and mortgage broking is not known for smooth sailing. Challenging regulation, tight deadlines and complex workflows can cause even the simplest of loans to tip over at exactly the wrong moment (usually settlement day, am I right lenders?). But Rob says that's one of his favourite parts of his role. He thrives on the challenge of making lending simple and pain-free for the Group's clients.
"Getting a mortgage or a loan refinanced can be incredibly stressful. But it does't have to be," says Rob.
"Good brokers know how to get things done. If you've got a great team, great comms, great processes and truly keep your client at the centre of your advice like we do at Kearney Group – you can make such an impact for them," he adds.
Words of praise for Rob.
Judged by an independent panel of industry specialists, business professionals and experts, the MFAA Excellence Awards are known as the most rigorous in the industry. For 20 years, the awards have helped lift Australian standards of service and professionalism.
"To be recognised as a finalist speaks volumes of Rob's exceptional practice and professionalism in the mortgage and finance industry," the MFAA stated.
"Rob has been rewarded for demonstrating his integrity, ethical conduct, growth and innovation," they added.
Rob believes much of his success comes down to: "treating every client like they're a friend or a family member."
"By doing this," he says, "you're never tempted to take the 'easy route' on a job, even if the going gets tough. This helps me keep our clients' best interests front of mind, each and every step of the way."
State winners will be announced in early June. From there, they'll enter the running for the MFAA National Excellence Awards in July.
Looking for the right loan for you?
Call Rob on +61 3 9428 8822 or contact us.