News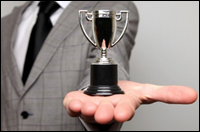 Kearney Group CEO Recognised by FPA
The Kearney Group is pleased to announce that CEO, Paul Kearney, has been recognised by the Financial Planning Association and was named Victorian runner up for the FPA's Certified Financial Planner Best Practice Award.
"It is a real honour to be recognised by the FPA and be included amongst some of the industry's top professionals," said Kearney. "I'm personally very grateful, but it's really a credit to the practice as a whole. Without good people, strong business ethics and a culturally healthy team, we can't possibly produce good results for our clients."
The FPA's Best Practice Awards recognise the superior outcomes for clients when professional financial planning expertise is provided in line with the FPA Code of Professional Practice and Code of Ethics. Through the Awards, "best practice" advice is publicly acknowledged for Certified Financial Planning professionals from across Australia.