Article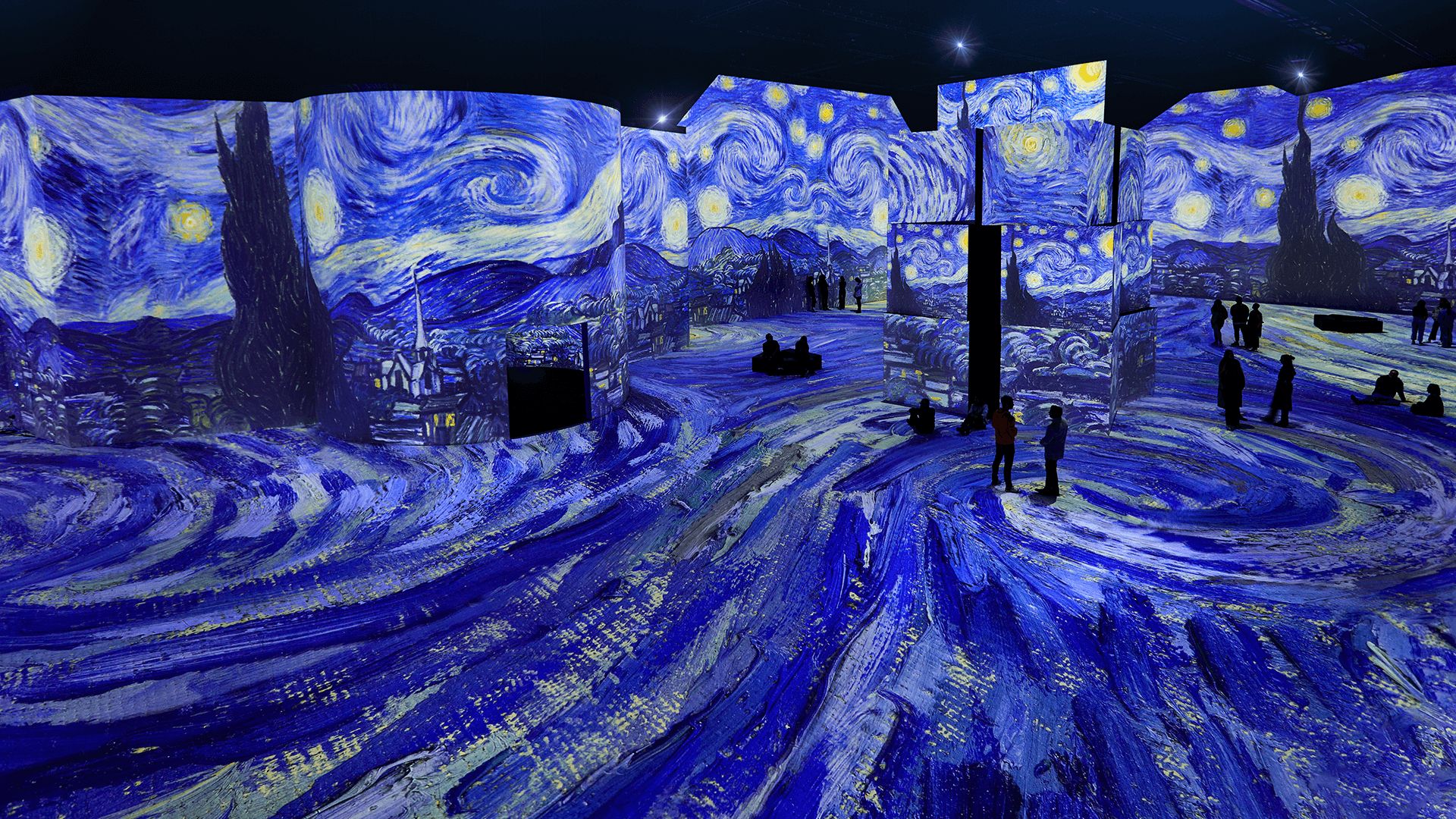 What's on in Melbourne in 2022.
When we released our 2021 creative calendar, we were hopeful we'd left lockdown life behind us in Melbourne. Alas, covid had other plans for 'Australia's Creative Capital' and many tours, productions and openings had to be put on ice.
A year on and here we are again – just beginning to crawl out of our collective hibernation. If you've missed the magic of music, the glow of live theatre and the buzz of a shared laugh with a room full of people, you're not alone. But dare we tempt the fates and ask: what's on in Melbourne in 2022?
If you're ready to reconnect with our lively arts and entertainment scene, read on for some of the highlights and marquee events coming to our great city this year.
Melbourne's Creative Calendar 2022.
Live music.
One of our city's greatest treasures is our live music scene. With pubs, bars and bandrooms open, you never have to go too far to hear the music.
The Sidney Myer Music Bowl is back with a vengeance. Its Live at the Bowl series will run until mid-April, with the likes of Crowded House and Lime Cordiale still to come.
Iconic Melbourne venues like The Forum, The Corner Hotel, Northcote Social Club and The Nightcat are always here to show you the very best of our local lineup.
Theatre and ballet.
Lovers of the stage, you're in luck!
Two beloved musicals make their way to Melbourne this month: the Australian production of Lin Manuel Miranda's smash hit Hamilton and, making its eagerly awaited Australian premiere, the four-time Tony Award-winning Broadway musical, An American in Paris.
Not to be outdone, the much-loved Australian classic novel and cult movie, Looking for Alibrandi makes its stage debut at the Malthouse Theatre in July.
Along with reimagined classics like Shakespeare's Romeo and Juliet, The Australian Ballet offers a piece for modern movement fans on a scale never attempted before. Commissioned for the world's most celebrated contemporary company, Kunstkamer is the joint creation of four choreographers, presented for the first time outside the Netherlands.
In August, Bangarra Dance Theatre, presents SandSong, a contemporary piece created in consultation with Wangkatjunga/Walmajarri Elders from the Kimberley and Great Sandy Desert regions. The dance number tells the unique story of this Place and the survival of its People determined to hold strong to their Culture.
Be sure to check out what's on at your local amateur theatres as well, you never know what you might find!
Festivals and events.
Melbourne's festivals are back baby!
The Melbourne International Comedy Festival returns to stages across Melbourne from 30 March to 24 April. After the couple of years we've had, it's time to make some noise. Welcome back cherished locals and international favourites with side-splitting laughter.
Melbourne Knowledge Week (9 to 15 May) brings people together to share ideas, challenge assumptions and spark new ways of thinking about a broad range of themes, including the economy. Across seven days, the multi-format event celebrates our City's rich heritage and potential for innovation.
RISING runs 1 to 12 June this year. On the first night of winter, artists, musicians and creatures of the night pulse through a city reawakened. This festival is the love child of the 34 year-running Melbourne International Arts Festival and White Night (which has made the green-change to Bendigo and Geelong during covid).
Art and galleries.
Prefer a leisurely stroll through a gallery? We've got just the thing.
The King arrived at the Bendigo Art Gallery on March 19th. Created in partnership with the Graceland archive, the Elvis Presley exhibition offers fans unprecedented access to around 300 artefacts belonging to one of the most iconic public figures of the 20th century.
The NGV celebrates the stories and perspectives of queer communities in a landmark exhibition spanning historical eras. Running until the 21st of August, QUEER explores queerness as an expression of sexuality and gender, a political movement and as an attitude that defies a fixed definition.
After a covid-hiatus the Affordable Art Fair returns to Melbourne for its second edition, September 1st. Exhibiting galleries from across Australia will feature original artworks by both emerging and established artists, ranging in price from $100 to $10,000. So whether you love landscapes or adore abstract, you'll find something to suit your taste, space and spend.
Film festivals and cinema.
Looking for a family-friendly option? On May 21st, the Melbourne Symphony Orchestra presents Carnival of the Animals, a humorous depiction of animals brought to life through music and puppetry live on the Hamer Hall stage. Unexpected visitors – in the form of extra wildlife – have been commissioned especially for this event.
For those wanting to try something different, the longest-running short film festival is also back this May. The St Kilda Film Festival is renowned as a platform for emerging filmmakers and showcases the best of Australian and International short films.
Film buffs – don't forget to pencil in time for MIFF. This year's Melbourne International Film Festival runs from August 4th to 21st.
And between festivals, why not check out the newest Australian and International films at your local theatre or open-air cinema? The Kino, Sun Theatre, Astor Theatre, Cinema Nova and Lido are just some of the great independent cinemas across our incredible city. Some like Lido, Cameo, Classic Rooftop and Melbourne's Moonlight Cinema even offer their own open-air or rooftop screenings.
Your 2022 Creative Calendar.
Put these important dates on your calendar and support Melbourne's recovering creative scene.