Article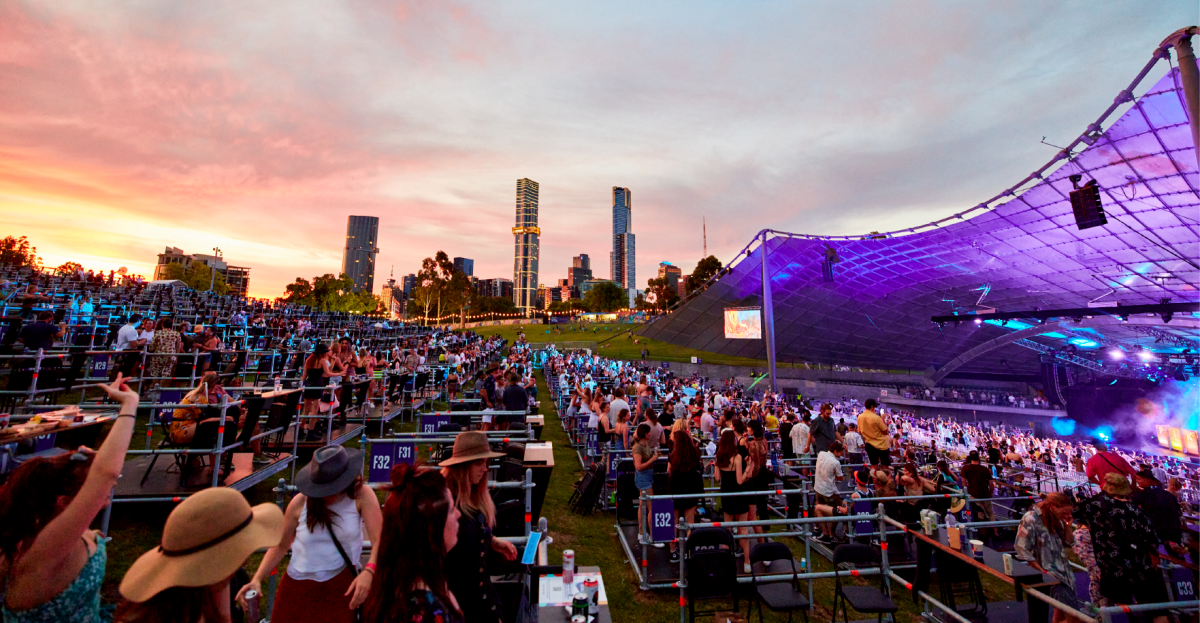 What's on Melbourne's creative calendar in 2021.
When the COVID-19 pandemic first hit our shores, the creative sector was hit hard and fast. Cinemas, theatres, galleries and music venues were among the first to shut their doors, and as a largely casual and freelance workforce, many creatives were left with nowhere to turn.
A year on from our first days of lockdown, Melbourne is beginning to look familiar again. With the re-emergence of our lively entertainment scene, it's easy to see why we are regarded as 'Australia's Creative Capital'. So, as we crawl out of our collective hibernation, it's time to challenge ourselves to look beyond our Netflix accounts and take Melbourne up on her offer to entertain.
Not only will you be supporting one of the hardest hit industries on its rocky road to recovery, you'll be reconnecting with your community and experiencing world class entertainment at your doorstep.
Read on for just some of the highlights on Melbourne's creative calendar in 2021.
Melbourne's Creative Calendar 2021.
Live music.
One of our city's greatest treasures is our live music scene. With pubs, bars and bandrooms open again, you never have to go too far to hear the music.
The Sidney Myer Music Bowl is back with a vengeance. Its Live at the Bowl series will run until the end of April, with the likes of Spiderbait and The Avalanches still to come.
Iconic Melbourne venues like The Forum, The Corner Hotel, Northcote Social Club and The Nightcat are always here to show you the very best of our local lineup.
Theatre and ballet.
For lovers of the stage, Melbourne has it all!
Broadway heavyweight Harry Potter and the Cursed Child is back in town and Frozen: The Musical is also hitting our shores soon (Fair warning: This show includes the hit song 'Let it Go' which is highly addictive, especially to those under 12).
True to its ever-experimental legacy, Malthouse Theatre is back with Because the Night – an immersive theatre experience, on a scale never seen before in Australia.
The Australian Ballet is also back with four beautifully crafted performances coming our way in 2021 – including some classics and new work, iconic love stories and a bit of comedy.
Be sure to check out what's on at your local amateur theatres as well, you never know what you might find!
Festivals.
Melbourne's festivals are back!
After the year we've had, it's safe to say we're all ready for a laugh. Melbourne International Comedy Festival runs until 18 April and includes both in-the-flesh and digital programming.
Midsumma Festival, Australia's premier queer arts and cultural festival and long-standing staple of Melbourne's arts calendar, kicks off on April 19.
Newer to the festival scene: Yirramboi Festival is back for its third run from the 6th of May. Yirramboi, meaning 'tomorrow' in the shared local languages of the Boonwurrung and Woiwurrung peoples, is a showcase and celebration of First Nations creativity with offerings of music, dance, theatre, film, exhibitions, fashion, symposiums and much more.
Galleries.
Prefer a leisurely stroll through a gallery? We've got you sorted.
NGV's smash-hit Triennial runs until the 18th April, so you better get in quick!
A short tram ride away, The Jewish Museum of Australia is hosting Mirka, the largest ever retrospective into the fascinating life and art of the late Mirka Mora, running until the 19th of December.
Melbourne Design Week is also back this year from the 26th of March to the 5th of April with exhibitions, talks, tours and workshops across the city.
Film festivals and cinema.
Still stuck to your screen? That's ok!
The Human Rights Arts & Film Festival kicks off on the 22nd of April, showing films, art exhibitions and performances that celebrate, support and motivate social justice through creativity.
For those wanting to try something different and discover fresh perspectives from home and beyond, the St Kilda Film Festival is back this May, showcasing the best of Australian and International short films.
Film buffs can't forget to pencil in time for MIFF. This years' Melbourne International Film Festival runs from August 5th to 22nd.
And between festivals, why not check out the newest Australian and International films at your local theatre or open-air cinema? The Kino, Sun Theatre, Astor Theatre, Cinema Nova and Lido are just some of the great independent cinemas across our incredible city. Some like Lido and Melbourne's Moonlight Cinema even offer their own open-air or rooftop screenings.
Your 2021 Creative Calendar.
Put these important dates on your calendar and support Melbourne's recovering creative scene.