Article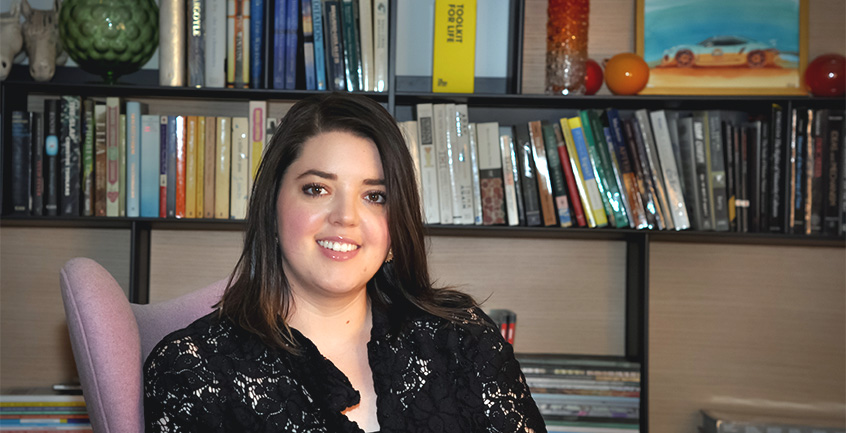 Meet the movers, shakers, makers and creators: Shakira Petrucci
At Kearney Group, we're keen to share and learn from the movers, shakers, makers and creators that make Melbourne and Kearney Group amazing.
Today, we're talking with Shakira Petrucci – second-generation hair extraordinaire and colour queen (Director Colourist) at Zucci Hairdressing in Melbourne.
An unexpected career.
For Shakira, hairdressing has been a constant throughout her life. As the daughter of Rocco Petrucci, Founder & Director of Zucci, Shakira attended her first hairdressing event at only six months of age.
"Initially, I wanted to be a chef," Shakira tells us.
After gaining commercial cookery qualifications, she decided to take on a hairdressing apprenticeship on a whim. What she ended up finding was a flourishing career.
"Hairdressing just fit and I truly love it," she says.
A decade on, Shakira has racked up a host of national and international awards, overseas internships, and qualifications in hairdressing, teaching and hair colour mastery.
What none of these experiences prepared her for, however, was running a business through the past 18 months of COVID.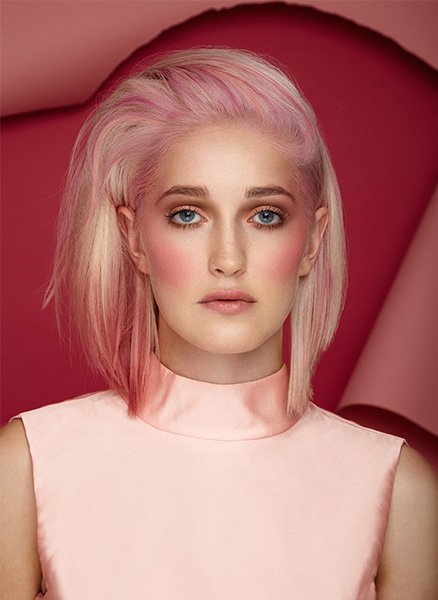 Hairdressers are social creatures and they need to be around people.
Shakira Petrucci, Director Colourist, Zucci
Business survival in a pandemic.
"Running our business through a pandemic has been a challenge I never thought I'd have to face," says Shakira.
"We are very grateful at Zucci that we've surrounded ourselves with great support and have built a great team. This has made things less stressful. But in saying that, keeping our team together and connected is a challenge. That is our main priority."
For Zucci, Melbourne's snap lockdowns have meant sudden cancellations, and hours of juggling and rescheduling months of appointments.
They've meant providing additional support to their team and finding ways to keep people employed, many of whom are on visas and unable to work for other employers.
And they've meant figuring out how to safely and thoughtfully reopen, in a way that Zucci can provide their award-winning experience to guests, whilst keeping everyone healthy.
So I ask Shakira for her top tips for keeping a business afloat during a pandemic – a particularly arduous task for those providing close-contact / in-person services like hairdressing.
Here's what she's had to say…
Open up your communication.
We've made it a focus to be really open and clear in our communication with our guests, across all our channels (social, website, emails, youtube) so that they know exactly what is going on, and when. This has meant that everyone is on the same page, and we've had great feedback that it's helped everyone stay connected with us.
Nurture your connections.
Maintaining the connection between our team has been vital to our success.
Hairdressers are social creatures and they need to be around people. So we've held virtual sessions through the lockdowns that help bring our group together. With three salons across different locations, this has allowed our teams to work together, more than ever before. This has offered knowledge-sharing and bond-building. It has been invaluable.
Invest.
The 'you have to spend money to make money' saying has never been more true. Investing in our support systems, accounting, industry associations, software, digital presence, education, tools, equipment, PPE – you name it, we've done it recently.
We are investing in things we never thought we would need to – but it has not been frivolous. In the past 18 months, we have put more thought than ever into what we are investing in so we can continue to push forward towards our goals for the business (even if it's at a slightly slower pace).
Lots of things were scrapped, but this created space to focus on what was truly important to our brand and our core values, and ensured we spent our time and money on those areas. Less is more, as they say, and we have felt that this year.
Build and trust your support systems.
Over the years, we have surrounded ourselves with great support systems. With so much out of our control, we've needed to trust that the support systems we had in place were going to kick into gear and actually support us. This allowed us to be less reactive, more flexible and for lack of a better word, just 'chill' about this whole situation. We try not to dwell on anything because that does no one any good. Trusting in our support networks has allowed us to remain calm and make better decisions during this rocky ride.
Working together to thrive.
Throughout the ups and downs of the past (nearly) two years, Shakria tells us that "Kearney Group has provided exceptional support."
"But that's true, even before COVID," she adds. "We have been working with Kearney Group since 2008 and they have supported Zucci in all aspects of the business. It has been a true partnership and we have evolved positively together."
If you're keen to partner with Kearney Group and transform your business or household, we'd love to chat with you.