News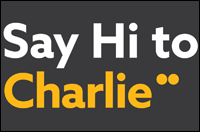 Say Hi to Charlie
The Kearney Group's newest venture, Oi Software, has released its first official product to market at this week's ATSA Convention in Sydney.
Charlie is the first tool, in a suite of products currently under development, to be commercially released.
Charlie is a cloud-based email system which streamlines communications organisation-wide, and offers an easy-to-search single source of truth for all correspondence in and out of your business. With full CRM integration and auto tagging and flagging of emails, gone are the days of rigid, black-hole filing systems where information that goes in is impossible to retrive again. Chalie's scalable storage and comprehensive retention and destruction regimes allow you to easily manage your compliance and privacy responsibilities.
Imagine the time you could save. The risks removed.