Case study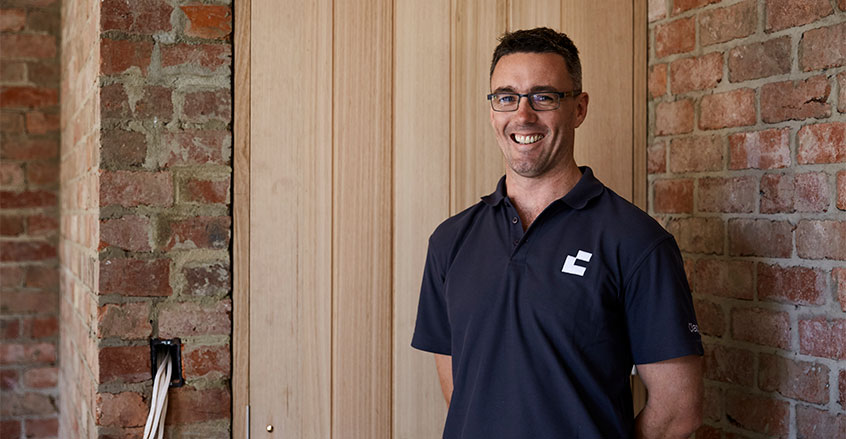 From working in construction to building a future.
How Shaun Clancy doubled revenue for Clancy Constructions
and helped secure his family's future.
Hungry for ideas,
clarity and growth.
In 2013, Clancy Constructions had already begun making a name for itself in the high-end residential construction space. With an eye fixed firmly on the future, however, Founder & Director Shaun Clancy knew it was time to get a clear strategy for growth.
Whilst his trade background had been invaluable to this point, he realised that to further grow the business, he'd need to move into an operations role and find additional financial and strategic support.
"No one teaches you the business principles, unless you look for them," says Shaun, "I knew I needed a plan for how we'd find and do the work that would help us grow. I was hungry for ideas and someone to share them with… but when I wanted to move to cloud accounting software or when I was considering doing a property development, my accountant just kept telling me to go and earn more money. By the time I was onto my third accountant, I knew we needed more support."
In addition to his busy work life, Shaun's family was growing quickly and at times, the business felt it was taking more away than it was giving.
"Running a business is just so hard. People don't understand that unless they've done it themselves. It puts huge time and financial pressure on your family," says Shaun.
"Money was going everywhere – moving in the business, moving in the household, loans with different banks… It was hard to see where we were going – with the business and at home."
Collaboration
for transformation.
The first step in what Shaun dubs the "Kearney Journey" was a confident leap into Kearney Group's Ko-Lab Strategy Program.
"Ko-Lab helped me understand that a business really needs a strategy to function," says Shaun, "Without one, you're nothing. There's no other way to say it than that. You're a month away from being out of work. You're flying blind."
Over the course of several months, Kearney Group worked with Shaun and the Clancy Constructions team to design a comprehensive strategy for the business, and identify the underlying commercial activity, core behaviours and the accountability structures required for strong and sustainable future growth.
Fully-customised Management Reports were developed and rolled out, and Quarterly Strategy Reviews ensured the Clancy team kept on track towards its stated objectives. As the benefits of working with Kearney Group became increasingly obvious, Shaun brought across Clancy Constructions' remaining business advisory, compliance and taxation services.
From a household perspective, Shaun and his wife were also seeing the power of integrated financial advice. Kearney Group was invited to design a custom financial strategy for the Clancy family, which included detailed cashflow planning, integrated business-household budgets, a complete reorganisation of existing loans and the acquisition of appropriate insurances to ensure the family was shielded from risk.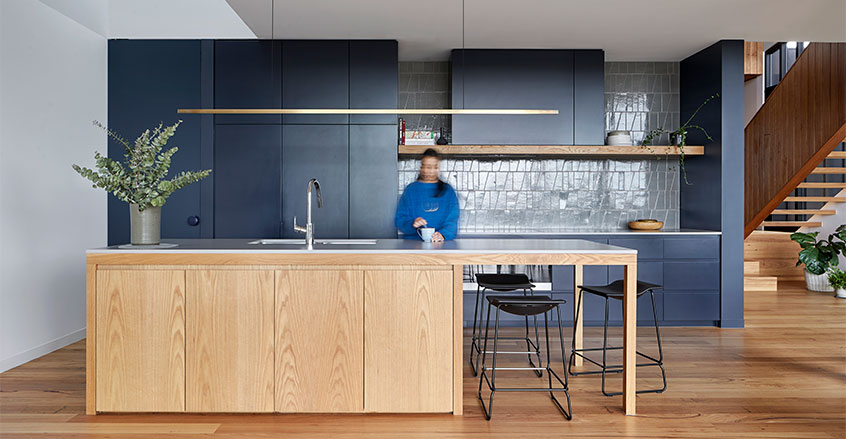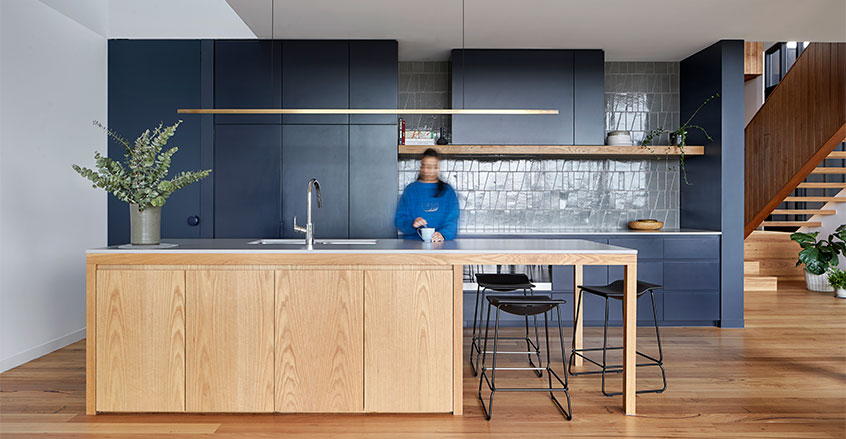 Clancy Constructions' 2019 Mount Martha Project
We're onto our third home, our fifth property development and our business has doubled in size every 12 months since we started the Kearney journey… so the proof is in the pudding.
Shaun Clancy, Director, Clancy Constructions
Planning today for
generations to come.
Over the past few years, Shaun says the transformation has been dramatic, at work and at home.
"We now have four kids under nine. We're onto our third home, our fifth property development and our business has doubled in size every 12 months since we started the Kearney journey… So the proof is in the pudding."
With Kearney Group's Ko-Lab Strategy Program and Business Advisory Services, Shaun found the clarity and focus Clancy Constructions needed to grow strongly into the future: "When I think back 4 or 5 years to the start [of Ko-Lab], I couldn't believe the numbers we were writing down, and now we've hit them. We can sit back and say, 'Look where we came from. Look what we've achieved.'"
At home, Shaun says the financial planning process clarified decision-making and simplified the complex finances for their business-owning household. It eased – or at least justified – the pressure the business placed on their family at times.
The Kearney team "was able to show us what was actually happening… we could see we were building the foundation and if we kept going, it was a real chance to change our life."
"That's the 'Kearney Legacy'," he added, "Paul [Kearney] created a business that helps businesses that help households. My kids will know who Kearney Groups is. Paul and I might not be around to see the big impact, but the next generation will… This is for the generations to come."