News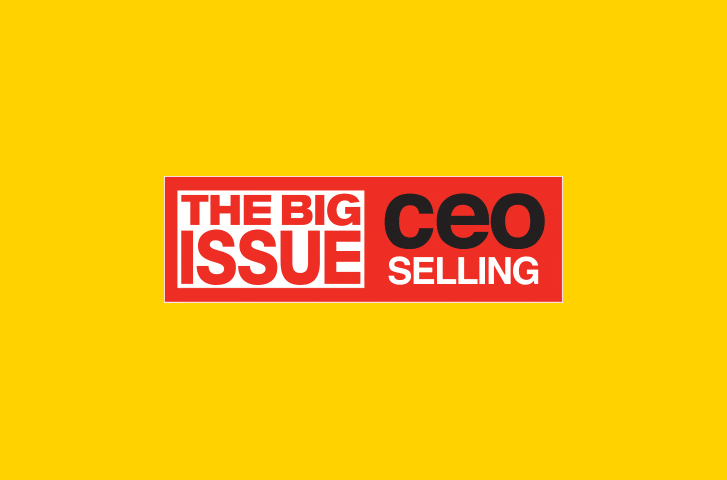 Business leaders hit the streets to sell The Big Issue
Kearney Group CEO, Paul Kearney, is joining well-known business and government leaders in hitting the streets to sell The Big Issue magazine from 6-10 February.
Paul will be joining vendor, Jeff, at Parliament Station on 9 February at 8:30am to sell magazines as part of The Big Issue's CEO Selling campaign, celebrating International Vendor Week.
"I'm very excited to be working with Jeff and participating in International Vendor Week," said Kearney. "The Big Issue is an incredibly important part of Australia's social fabric and I hope I'll see some familiar faces stopping by to pick up a magazine from us."
International Vendor Week shines a spotlight on homeless and disadvantaged vendors, like Jeff, who are working hard to improve their lives.
Vendors buy copies of The Big Issue for $3.50 and sell them for $7, earning a meaningful income.
More than 100 business and government leaders across Australia will show their support by donning The Big Issue fluoro vest and selling copies of the magazine alongside vendors.
The initiative is part of International Vendor Week, which recognises the work of 10,000 people selling street papers around the world.
The week is run by the International Network of Street Papers, which supports 110 street publications in 35 countries.
The Big Issue hopes to boost sales to put $100,000 into vendors' pockets for the edition coinciding with International Vendor Week.
You can get behind the initiative by buying a copy of the magazine from Paul and his mentor, Jeff:
Time: 8:30 am
Date: Thursday 9 February 2017
Location: Parliament Station – Lonsdale Street entrance
The Big Issue CEO Steven Persson said: "Buying a copy of The Big Issue supports a vendor's efforts to make positive changes in their life: it's a hand up, not a hand out. We hope selling The Big Issue alongside prominent business and government leaders will help vendors forge new connections in their community and encourage the public to support their local vendor."
Visit www.thebigissue.org.au for more on International Vendor Week and a list of sellers.
Contact Kearney Group Media Manager, Annie Lillico Lewis, on +61 3 9428 8822 for more information on Kearney Group's participation in this years' CEO Selling campaign.