News
Kearney Group launches Ethos Managed Portfolios.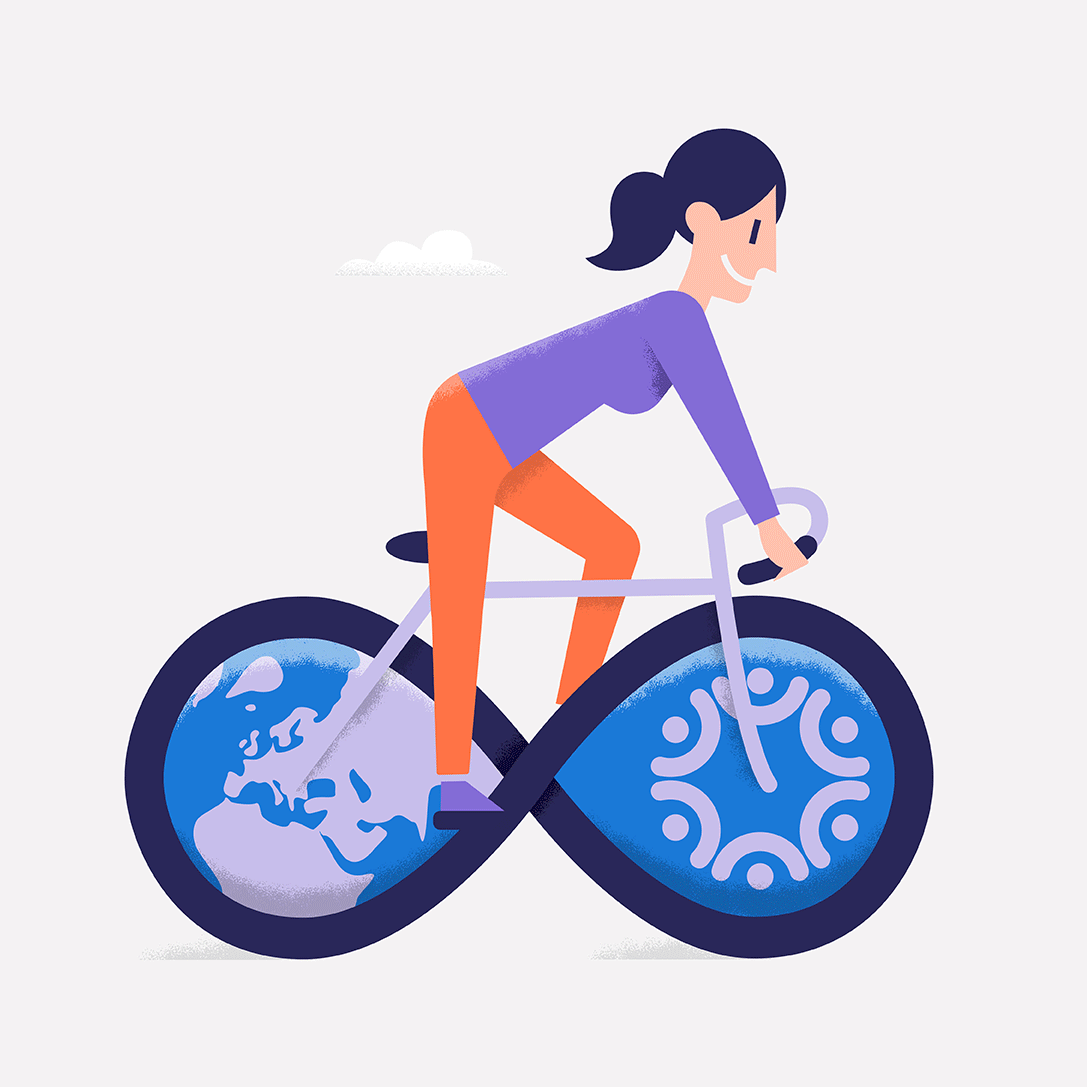 Suite of responsible ESG portfolios now available to Kearney Group's sustainability-minded investors.
Kearney Group is pleased to officially announce the arrival of Ethos Managed Portfolios – a suite of responsible investment options suited to socially conscious and sustainability-minded investors.
"At Kearney Group, we've long believed that good investment is responsible investment," says CEO, Paul Kearney. "Short-term gains that come at the expense of our community and planet, aren't really 'good returns'."
Ethos, Paul explains, is the outcome of an 18 month redesign and complete reimagination of the firm's investment management service, including its historically high-performing Kearney Financial Planning Portfolios.
"We've deliberately designed a new suite of portfolios that explicitly and systematically consider environmental, social and governance ('ESG') factors in our fund manager selection and investment decision-making process," Paul explains.
He also stresses that ESG factors are considered, not only because they're 'nice to have' but because they're strong indicators of high performance and long term value – a view supported by recent research from the RIAA which confirms that "responsible investment funds outperform mainstream funds over most time frames and asset classes." 1
In a recent Q&A on all things ESG, Paul takes things one step further with the assertion that considering ESG performance is every financial adviser's moral obligation to their clients.
In a profession that has been rocked by the recent Royal Commission, and claims of adviser misconduct and failures of duty, Paul is sounding a rallying cry for like-minded professionals to demand more of their portfolio offerings and the funds management industry they rely upon.
"We know ESG has direct financial relevance and is a good indicator of long term value. So failing to consider ESG is failing our clients, our profession and our community. Who are we, if we're giving advice that encourages extraction or over abundance now, at the expense of our ability to live well into tomorrow? What good is saving for retirement if when you get there, you can't breathe the air or drink the water, or the society you retire to deteriorates? These aren't a far-off dystopian fantasy. These are critical questions we need to be asking now," Paul asserts.
"Good investment is responsible investment. Short-term gains that come at the expense of our community and planet, aren't really 'good returns'."

Paul Kearney
Founder & CEO, Kearney Group
Kearney Group no stranger to ethical investing.
Kearney Group is no stranger to ethical and socially responsible investing (SRI). It's avoided fossil fuels, gambling and live animal food production in its managed fund portfolios for some years and has never actively invested in alcohol, tobacco, weapons or munitions.
With the launch of Ethos Managed Portfolios, the Group has formalised and enshrined their commitment to the environment and social cohesion, and have woven these views into the very fabric of their new service offering.
When reimagining our portfolio service, "we looked at current regulation and what might be expected in the years ahead," says Paul. "Perhaps most notably, we looked at feedback from our clients and the Australian public. We know the vast majority of us want to know our money is doing good, not just raking in big returns at all costs. People are voting with their feet – and they should. The market is lagging and failing to serve its constituents. Ethos is really our attempt to progress the conversation here in Australia, and drive demand for ESG funds."
Backed by rigour, research and responsibility.
Ethos Managed Portfolios are overseen by the newly expanded Ethos Investment Committee, which monitors market conditions and portfolio performance, undertakes investment research and analysis, and manages changes to the suite of Portfolios, as required.
The Committee is currently chaired by David Wright, founder and CEO of Australia's second largest research house, Zenith Investment Partners.
The mandate of the Ethos Investment Committee is to:
Provide data-driven, long-term focused and thematically aware ESG portfolios that get competitive results whilst contributing to a more sustainable future.
Partner with high-performing investment managers who take a leading approach to ESG.
Provide agile and actively-managed portfolios that are well diversified to manage downside risk.
Cater to investors with varying risk tolerances and investment time horizons – with options for a High Growth, Growth, Balanced, Conservative or Defensive Portfolios.
Draw on Kearney Group's 20 year track record of successful portfolio management and couple this with the research, rigour and experience of industry heavy-weights, Zenith Investment Partners and Ironbark Asset Management.
Make the switch to a portfolio with Ethos.
The Ethos suite of portfolios was soft-launched in early 2020 and is now widely available to clients of the firm.
For more information, visit Ethos Managed Portfolios and learn all about ESG and responsible investing here.
Contact us to learn how to make the switch to a sustainable portfolio.