News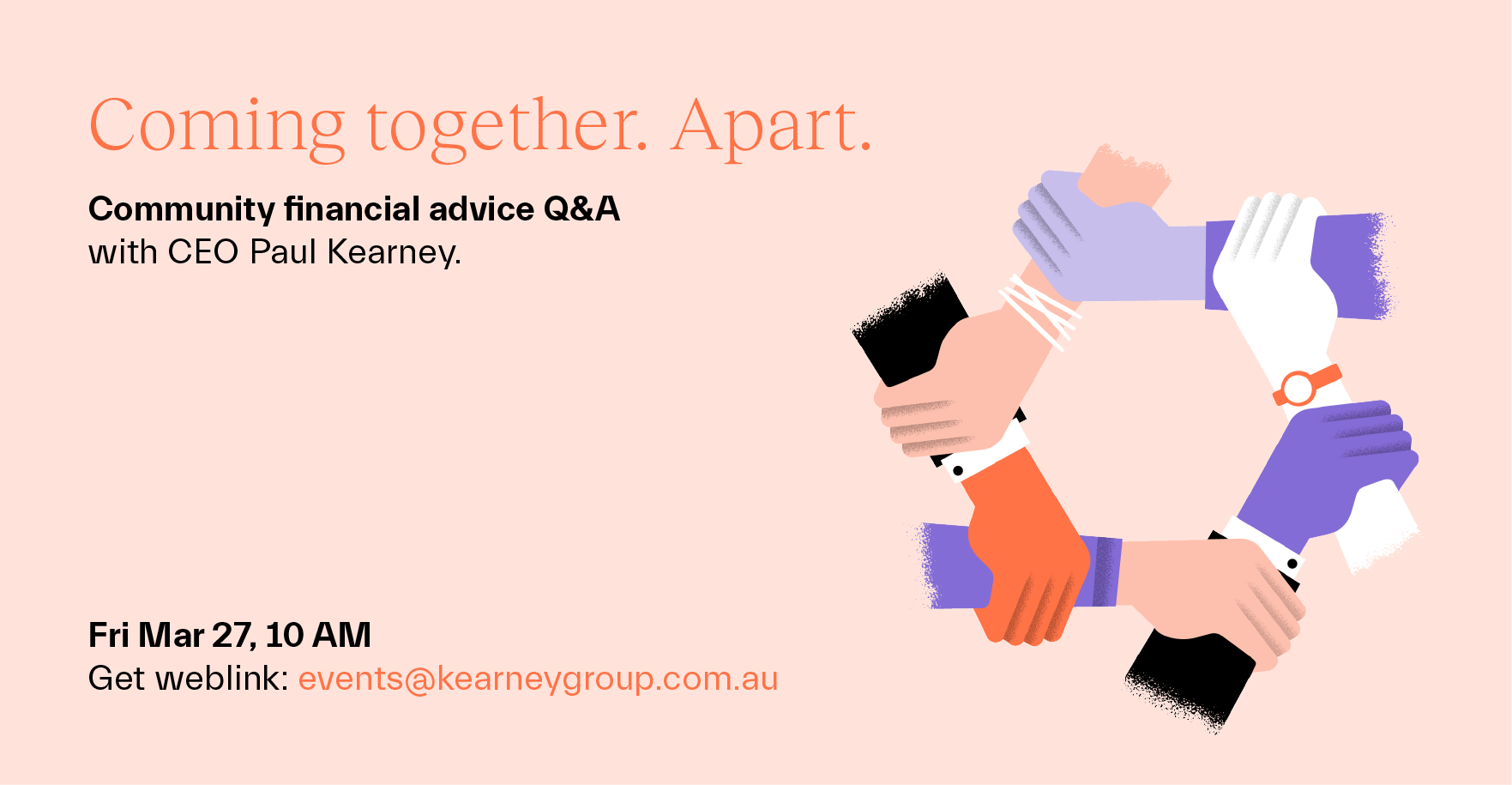 Free Event: Virtual financial Q&A with CEO Paul Kearney
Join us Friday March 27, 2020 at 10am (GMT+11) for a virtual Q&A with Kearney Group Founder and CEO, Paul Kearney.
To make our sessions as wide-reaching and as accessible as possible, this 'drop-in' is a free event and open to all members of our community. You don't need to be a client, or become one. Simply join our video hookup, ask Paul your pressing questions, and listen while others do the same.
For so many households and businesses, financial stress is mounting sharply and we're fielding lots of questions about Government Stimulus, what's going on with business conditions, the world economy and finance generally.
This is a learning experience for all involved – a new way to share information, spark connection and empower community. We hope you'll dial in and join us as we co-create the new face of financial advice fit for the age of social distancing.
Let's come together… apart.
Registration has now closed.
If you wish to learn more or join a future Q&A, please provide your details.